Lead Visual Designer, tasked with the creation of an atomic design language system, for the new knowledge share platform of an international legal firm, in an agile working environment.
In two week sprints, efficient and effective coordination and delivery was maintained within and between teams, including PM, BA, CX, UX, Visual Design and Development, facilitating a smooth handover on completion of my contract.
Epic 1: Document upload | Initial wireframes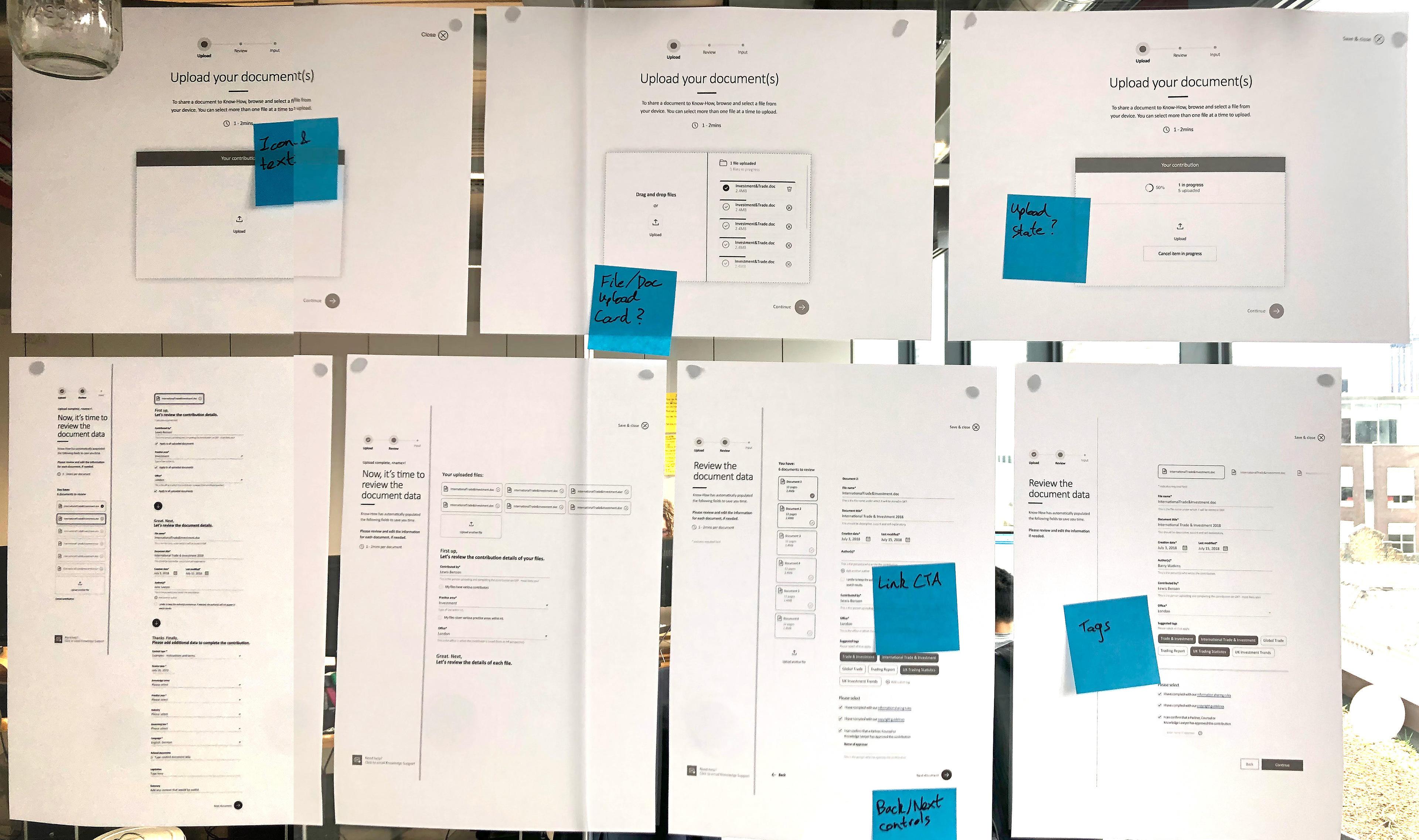 Epic 1: Document upload | Key screens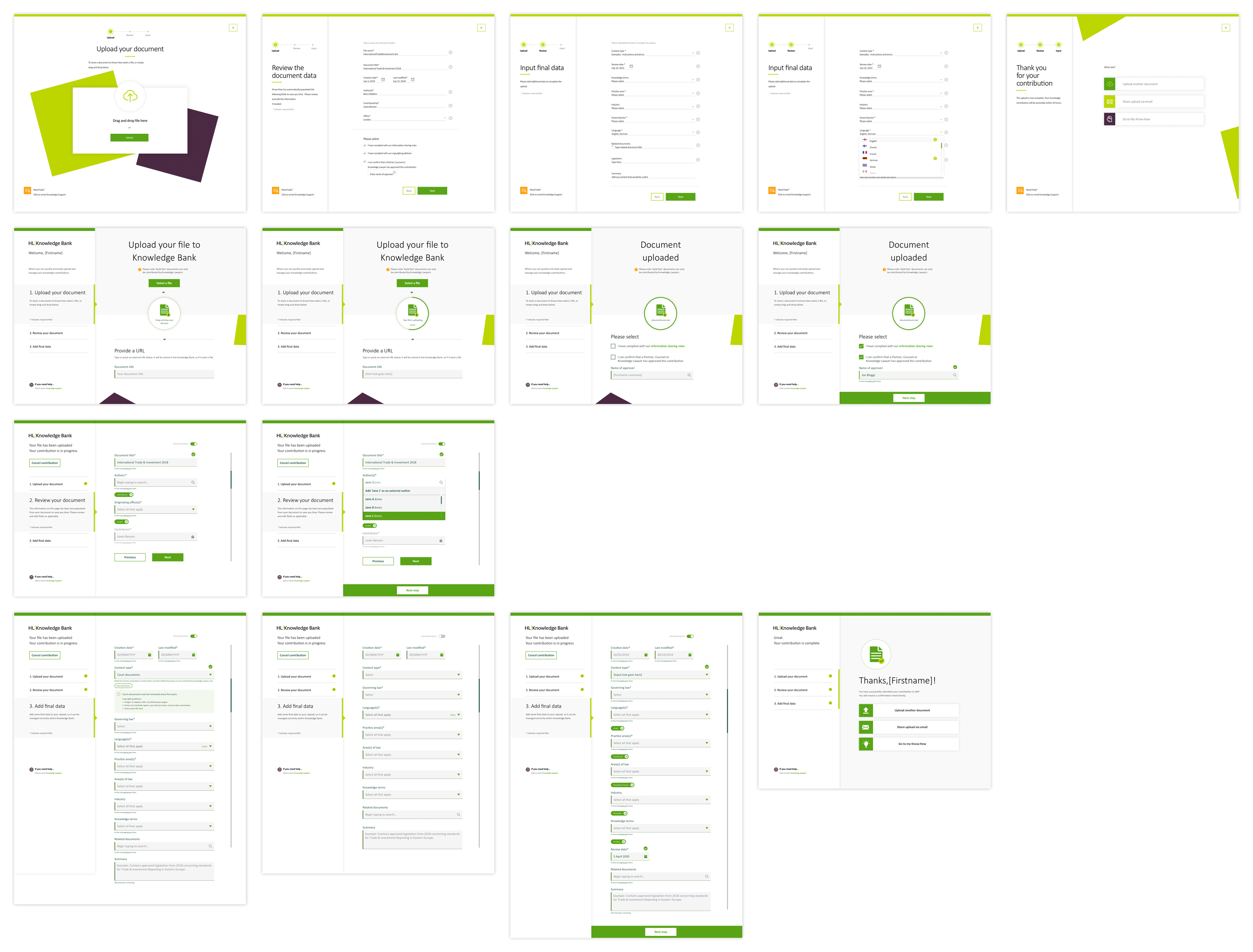 Sketch, Illustrator and Photoshop employed to create a shared master pattern library with an intuitive and scalable naming convention, configured to aid seamless deployment by the off-shore development team.
My team, consisting of a junior and a senior designer, utilised InVision for rapid prototyping, internal and external show and tell, and for the Inspect and Design System Manager (DSM) tools.