With consideration for a well established brand and working closely and concurrently with the program director, chief technical officer, product owners, business analyst, developers and UX designers, I created an Atomic Design Library that met with Epic specifications.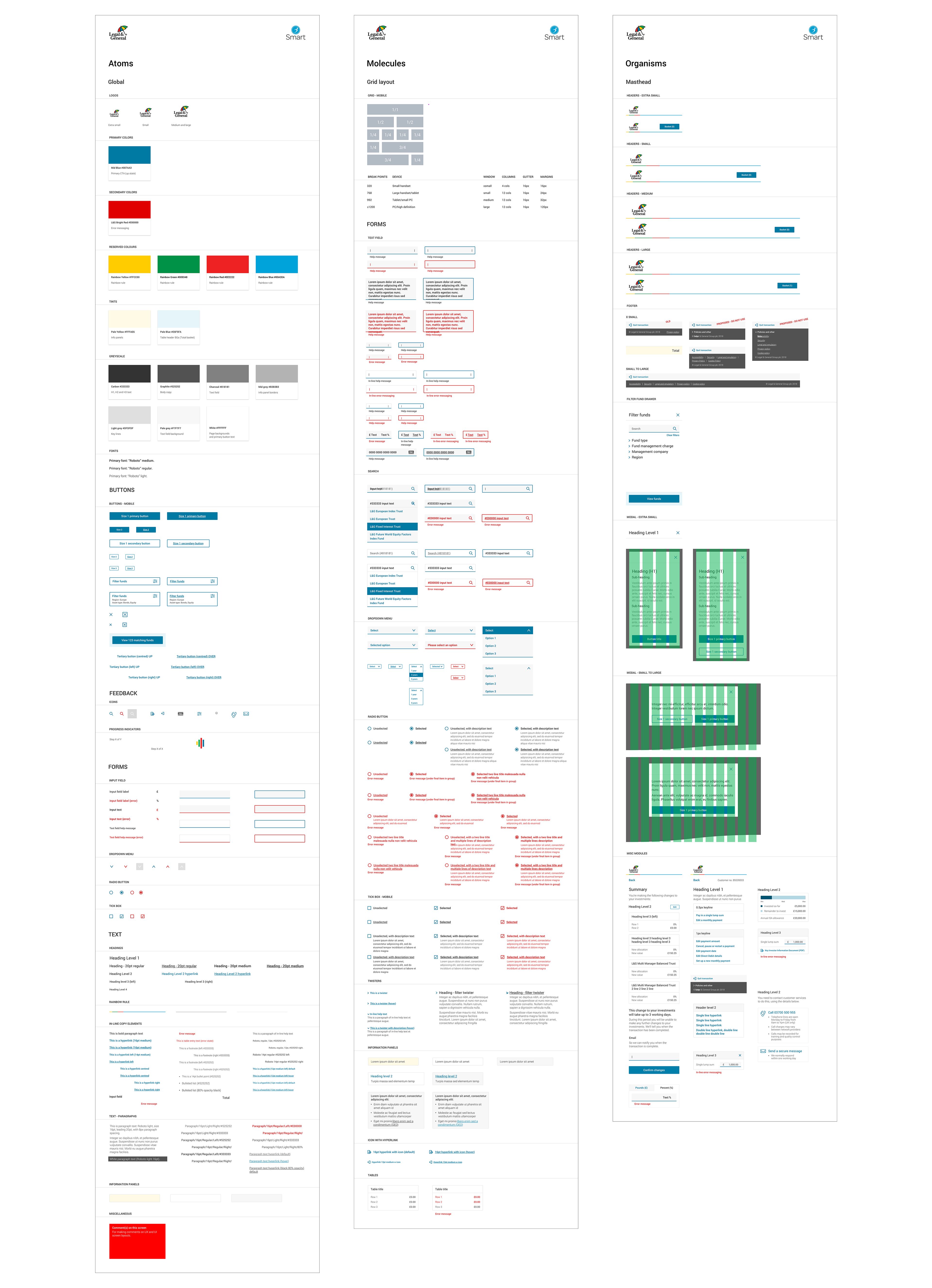 The Atomic Design Library facilitated rapid, iterative wire-framing for the UX designers and low and high-fidelity prototyping for the UI designers, which in turn allowed us to conduct regular user testing.
To facilitate production and client sign-off on initial sprints, design patterns are demonstrated using key screens and then, latterly, used to populate all the screens constituting a specific user journey. Authorised patterns can be used to speed up the wire-framing and prototyping processes and, if required, can go directly into development.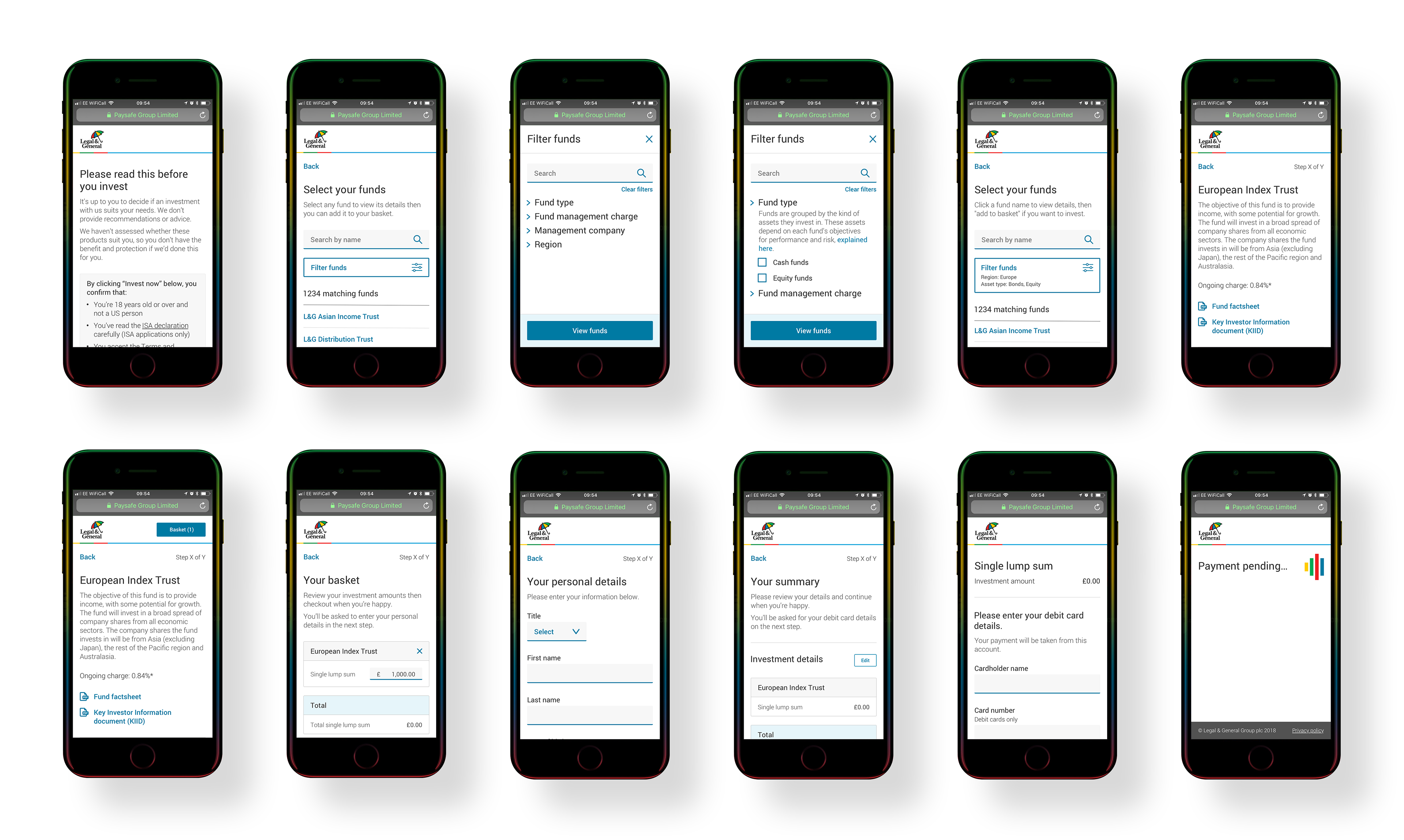 Utilising the Agile method, the shared pattern library and InVision's Inspect functionality in development, the Smart team was equipped to streamline the client approval process and meet sprint deadlines.