Senior Visual Designer, supporting the creation of a new end-to-end e-commerce Design Language System.
​​​​​​​
The page layouts displayed below demo some of the key steps within the purchase journey, with states and messaging.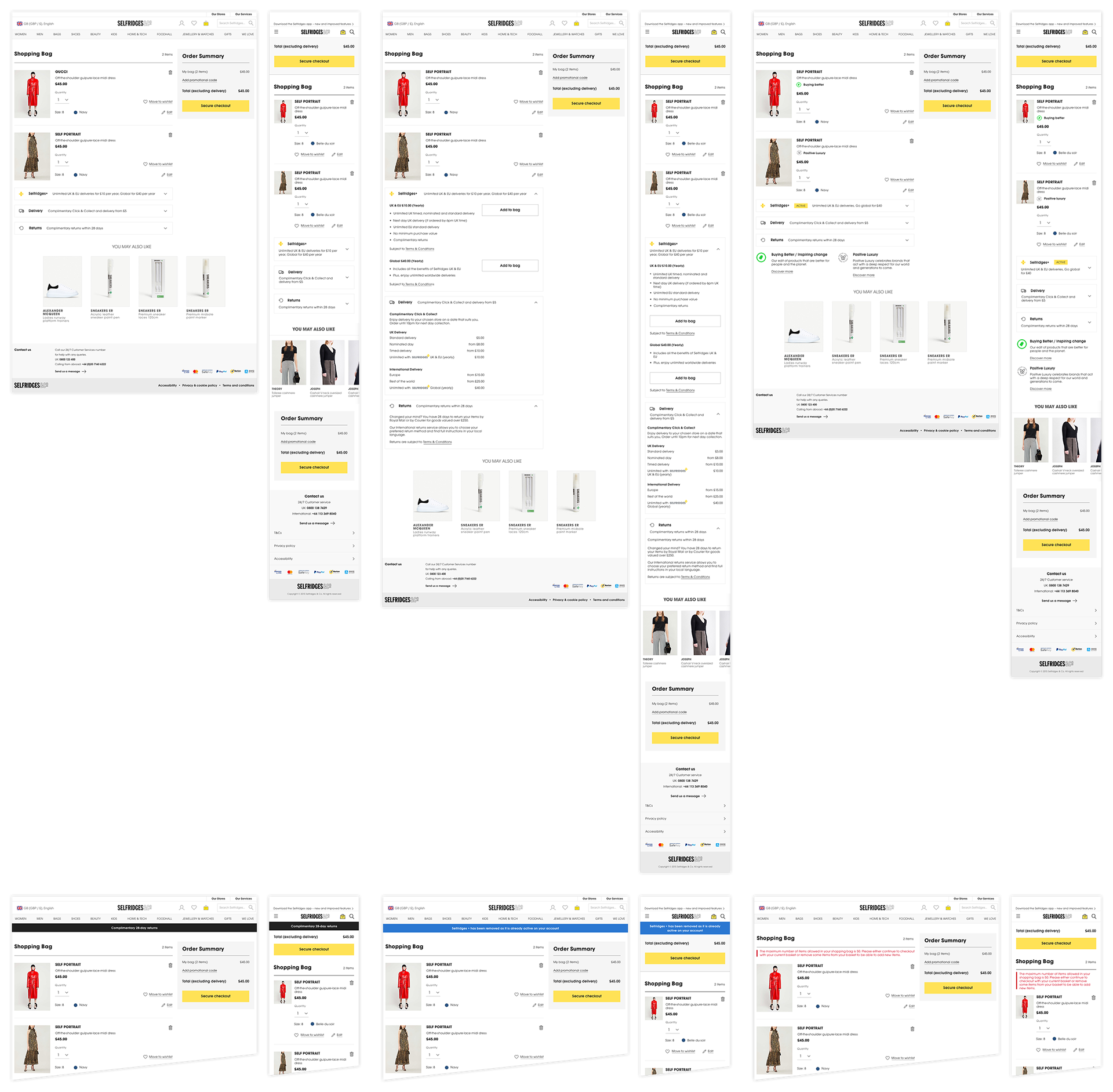 Forms, within an e-commerce purchase journey, are not required to 'delight' customers visually, but are good opportunities for doing so functionally. Best-practice UX, CX, information architecture and visual design were applied to account registration and editing, sign-in and out, wish list and purchase journeys to ensure quick, painless and successful experiences.