"Create a clear and concise strategy that defines the role that digital communications will play in positioning Geidea as the provider of choice for digital banking and POS payment solutions and in driving acquisition and growth."

Below are examples of annotated screenshots, in support of comprehensive online documentation outlining categorised recommendations for UX and UI improvements for desktop and mobile, highlighting quick wins, shared with stakeholders and providing facility for commenting by them.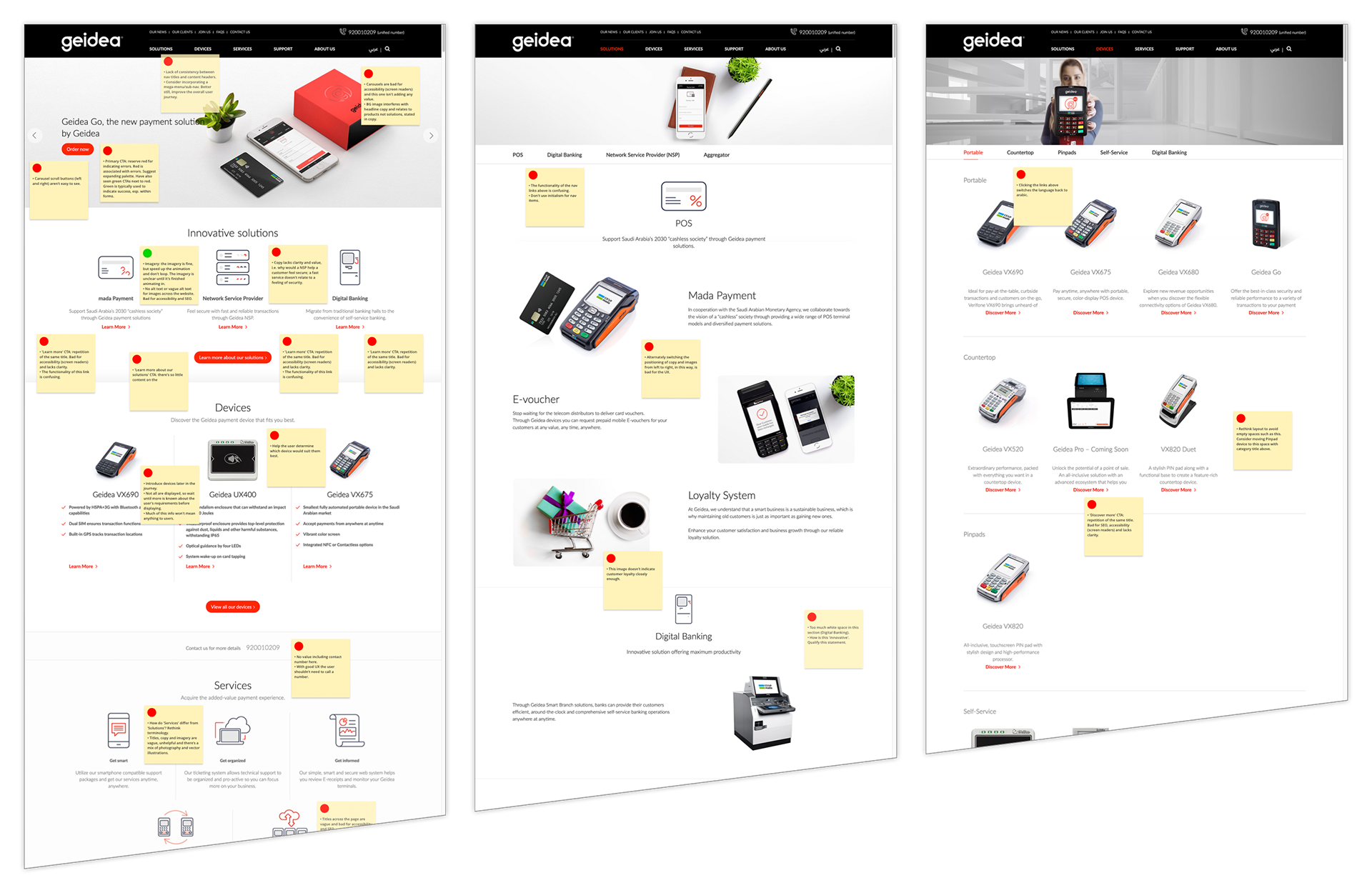 Interactive journey mapping

For convenience, and to facilitate feedback and sign-off by on-site and off-site stakeholders, I created an exhaustive, interactive, site-wide map for my proposed user journey, including a zone navigation tool and intuitive key.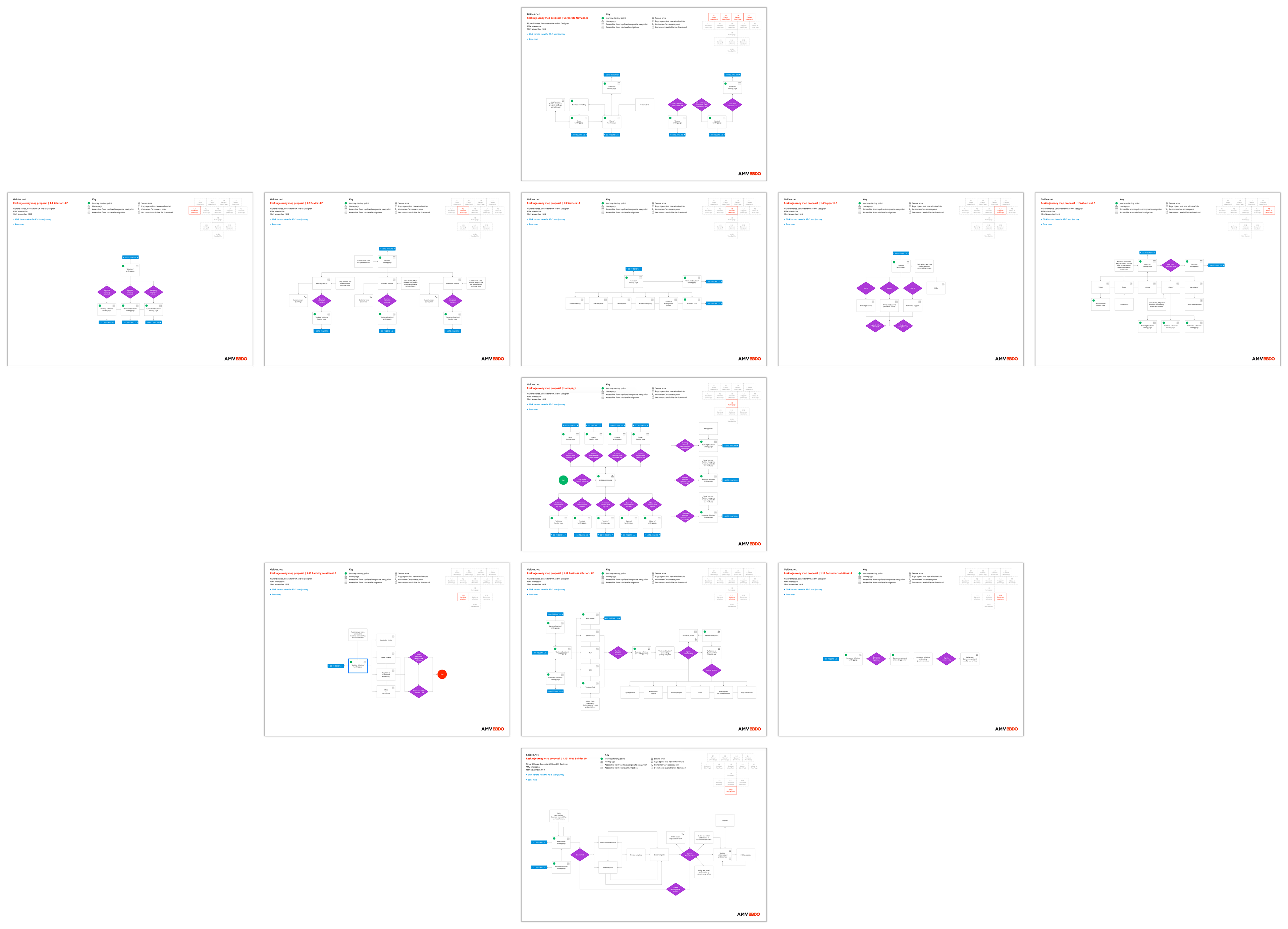 Below are examples of wireframes, in this instance for top-level pages and contextual sub-navigation. I created wires for all areas of the website and mobile app, with an interactive prototype for navigational demonstration.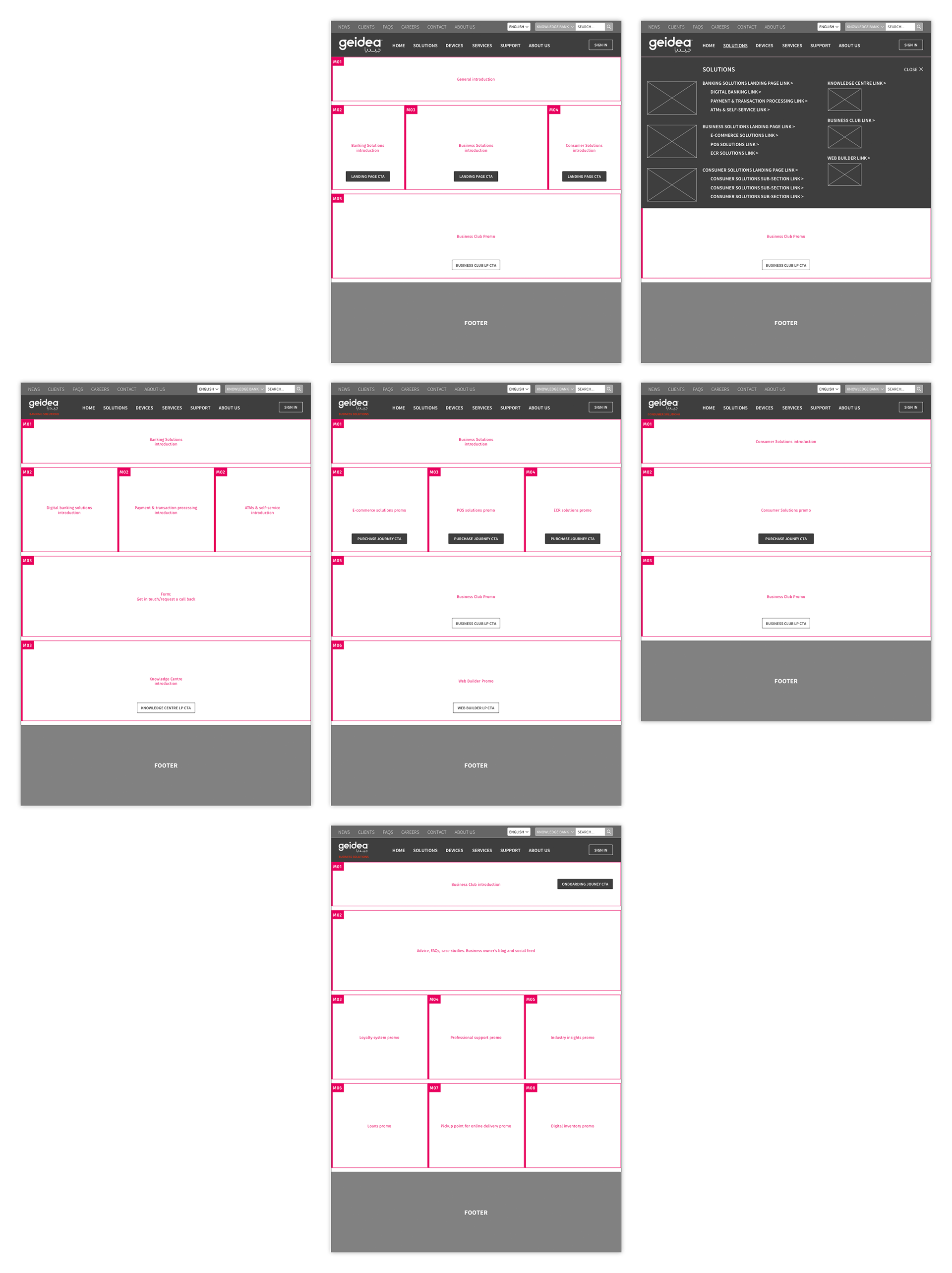 "Inspire take-up among existing customers and the wider SMB landscape, with a vision of opportunity, when Geidea launch their website builder."

In addition to character profiles, use cases, a comparative review and user journey mapping for desktop and mobile, I produced interactive wireframes for the Web Builder app and incorporated feature set, including template previews, customer metric data, case studies, social scrapes and data capture.